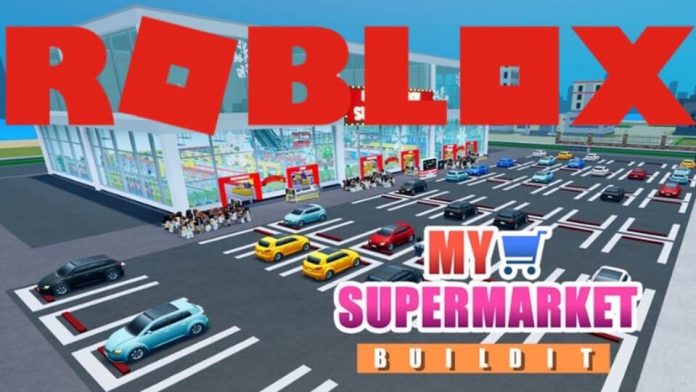 My Supermarket Codes Active Update 2022
| | |
| --- | --- |
| Gifts | Codes |
| 2x Lavender | LIKEPANDALA2 |
| 2x Garden Pansy | LIKEPANDARX2 |
| a reward | LIKEPANDADB2 |
| 2x Greenwood | LIKEPANDAFG2 |
| Venus Flytrap | LIKEPANDAVF2 |
| Special reward* | LIKES0404EA |
| Panda Parking Permit | LIKES10000WO |
| 2x Snowflake Chandelier | LIKES7500SJ |
| Henry staff member | LIKES5000HN |
| 1k Cash | RPGLIKES200SW |
| 2k Cash | RPGLIKES500LD |
| 5k Cash | RPGLIKES1000XJ |
| 10k Cash | LIKES2000FF |
| 2x Sunflower | LIKES3000KN |
You should make sure to redeem these Code My Supermarket as soon as possible because you'll never know when they could expire. All of these roblox codes have been tested on the date that this post was released. And come back here often if you want to redeem more roblox codes.
My Supermarket Expired Codes
These codes are no longer active & valid in the game Roblox My Supermarket. Remember the promo codes My Supermarket may expire or only be active for a short period of time. So make sure you redeem code roblox and use your code right away.
How to Redeem Code My Supermarket Game Roblox
Launch My Supermarket in Roblox. Click the Gear icon on the top and select Codes on the left.
A screen will be opened.
Type codes My Supermarket to the blank area. (copy paste these codes)
Click Enter button to use codes. Once finished.
About Roblox My Supermarket
Welcome to My Supermarket!Game Features:
Fully customizable supermarket
Hire and manage your supermarket employees!
Sell you what you want and Serve more interesting customers !
And TONS more to explore!
Update Log
Add "parking space" sign to find easily
Fixed some bugs
I hope Roblox My Supermarket Codes 2022 helps you. Feel free to contribute the topic. If you have also comments or suggestions, inbox us.
More Roblox Codes Games