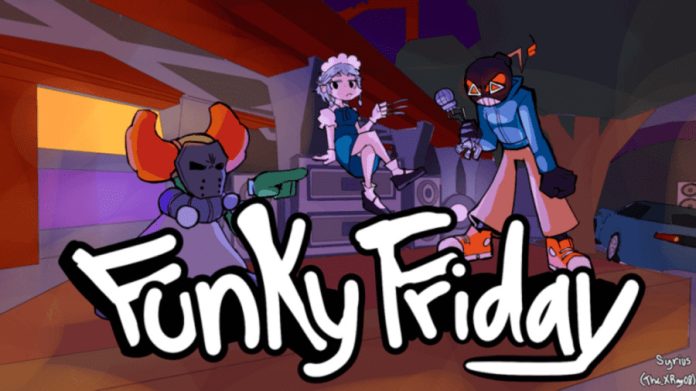 Funky Friday Codes Active Update 2022
| | |
| --- | --- |
| Gifts | Codes |
| One Year Scoop Microphone | 1YEARSCOOP |
| 1k Points | 1YEARFUNKY |
| Sakuroma Microphone | 2v2!! |
| Cheese Microphone | CHEEZEDTOMEETYOU |
| Funky Cheese Animation | 1BILCHEESE |
| 500 Points | 9keyishere |
| Radio Emote | MILLIONLIKES |
| 250 Points | 100kactive |
| 500 Points | Halfbillion |
| 300 Points | smashthatlikebutton |
| 250 Points | 250M |
| Boombox Animation | 1MILFAVS |
| 500 Points | 100M |
| RickRoll animation | 19DOLLAR |
You should make sure to redeem these Code Funky Friday as soon as possible because you'll never know when they could expire. All of these roblox codes have been tested on the date that this post was released. And come back here often if you want to redeem more roblox codes.
Funky Friday Expired Codes
| | |
| --- | --- |
| Code | Outdated |
| thankfor28klike | Expired |
| thxfor13mvisits | Expired |
| thankfor27klike | Expired |
| thankfor22klike | Expired |
| thankfor21klike | Expired |
| thxfor11mvisits | Expired |
| thankfor25klike | Expired |
| thankfor18klike | Expired |
| thxfor60kfav | Expired |
| … | Expired |
These codes are no longer active & valid in the game Roblox Funky Friday. Remember the promo codes Funky Friday may expire or only be active for a short period of time. So make sure you redeem code roblox and use your code right away.
How to Redeem Code Funky Friday Game Roblox
Open Funky Friday
Boogey over to the Twitter icon
Enter your code
Press Redeem
Get jazzy
About Roblox Funky Friday
Welcome to Funky Friday! Funky Friday is a competitive rhythm game where two players duke it out on stage, Dance Dance Revolution style. The game is set up like a rap battle, and each player must match the directional arrows in time with the music, making for some tense and precise matches. Whoever gets the highest score wins the round. Funky Friday was created by Lyte Interactive. It draws inspiration from Friday Night Funkin'.
I hope Roblox Funky Friday Codes 2022 helps you. Feel free to contribute the topic. If you have also comments or suggestions, inbox us.
More Roblox Codes Games